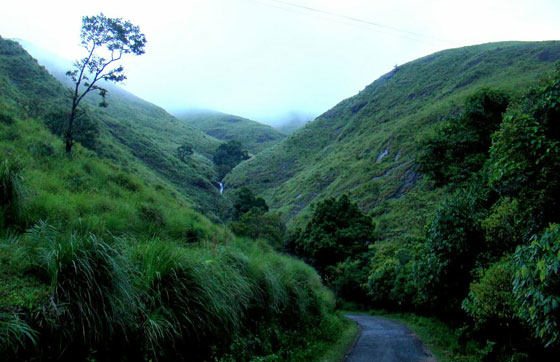 Vast spread of green grassland, majestic waterfall, scenic hilland breathe-taking valleys so on and so forth- Gavi is a place that will give you a first-hand treat to wilderness. Gavi has come to be known on the tourism circle as aneco-tourism destination. Kerala forest Development Corporation has taken several initiatives to make sure the natural façade of Gavi remains true to its original appearance. The abundant and magnificent wildlife reserves attract nature lovers and adventure travelers from across the globe. Gavi honeymoon packages in this raw, untainted natural surrounding will leave you with an experience and memory that will stay for a long time.
Nature of Gavi Honeymoon packages
Honeymoon in Gavi is meant from couples who are nature lovers or adventure maniacs. The local tribes actively participate in the activities in place meant to promote tourism in Gavi. The abundant and magnificent wildlife reserves attract nature lovers and adventure travelers from across the globe. Gavi Honeymoon packages certainly is an experience with a difference.  The opportunity of getting to know the tribal makes the stay more interesting and definitely is a value add and a good learning experience of a culture and lifestyle
Romantic activities
Saunter around in the wilderness; breathe the freshness of the air because that's hard to find in the busy and polluted city life.
Acquaint yourself with the wild flowers, towering trees, and bushes
Catch a glimpse of rare species of animals & birds- Nilgiri tahr, Lion tailed Macaque, great pied hornbill, wood pecker, kingfishers
Take a trek together and head out to the tough terrain that runs aside the hill leading to Sabarimala. You cannot visit the sabarimala temple though but you sure can catch a glimpse of the pilgrims heading towards the temple in their worship attires meant to be worn for a certain period of time before you visit the temple and offer your prayers to the lord Sabari.
For nature loving couples a stopover at Paradise Cove – Ninnumulli is a worthwhile visit and a place you must not miss out on during you Gavi trip.
Places like Kuttikanam, Peermedu, Vandiperiyar and cardamom factory visits add to your Gavi experience.
Enjoy a scintillating night safari, enjoy the beauty of camping without a campfire of course, stay in tents and savor the adventure stay options out in the wild.
Enjoy the scenic view of the deep valley and ravines below
Savor the romantic view of the mind-blowing sunset
Gavi makes for a splendid eco-tourism destination accommodation in tree houses makes for a unique experience honeymooners can look forward to. A trekking tour held with the assistance of local trained people, food served is from the local picked ingredients- be prepared for vegetarian food mostly. Gavi is a place for responsible people who prioritize responsibility and care for all things natural. That idea itself is so romantic and true to the fact that you are married and your honeymoon trip starts with a place that seeks responsibility and acre which are essential factors that make for a perfect recipe of a successful marriage.