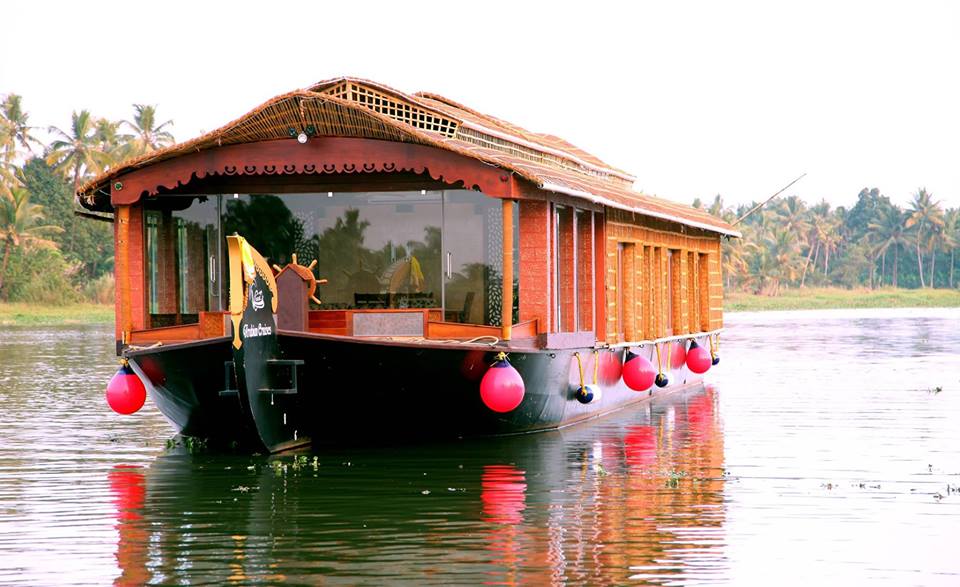 Planning a tour to Kerala can be extremely rewarding for leisure trips and adventure travels but for Honeymoon trip to backwaters certainly will leave you speechless. However words might not do justices to the natural facade of Gods own country and the myriad places of attraction it houses in its belly that make it appear splendid and marvelous.
A honeymoon trip to Kerala, especially backwater cruise calls for your devoted time to explore the mystical charm of the backwater. A prior knowledge about these backwater cruise boats will give you an insight of how these modest cargo boats have today become prime tourist entertainers and a major hit with honeymooners.
About Kettuvellams
Kettuvellam were the cargo boats that helped carry goods from one location to another and were almost at the verge of extinction due to modern means of transportation facility. Made of jackfruit wood and lot of precision work these kettuvellams were much in demand on the backwaters of Kerala. Soon they were revived to appear with modern amenities like a kitchen, toilet, living rooms, lights air-conditioning and more to look like a majestic cruise boat. The Kettuvellams arose like phoenix from dead to sway many visitors from across the globe who learnt about the cruises in these boats. Many have returned many a times and the popularity spread like rapid fire making backwater cruises on these boats a massive hit with honeymoon couples and leisure travelers.
Experience backwaters and a houseboat cruise
A honeymoon couple planning to set out on a houseboat cruise can be prepared for lot of pampering and special treatment. Houseboat cruises on the backwaters of Kerala have become major hospitality centers that even they have categorized ratings depending on the facilities and amenities they provide just like a hotel on land. Depending on the houseboat cruise package you choose and the number of days you wish to cruise most houseboats offer especially for honeymooners
A welcome drink usually fresh cut tender coconut or fruit juice
Warm greeting from the houseboat crew
A tour of the houseboat and a special room décor for the honeymooners
A special romantic dinner set up under the moonlit sky and candle light dinner

Some cruises offer a cake or customized desserts for their special guests
Some chefs on board offer an open kitchen so you can get your special meal prepared based on your partners likings

For honeymooners some cruise boats offer personalized extremely refreshing and rejuvenating ayurvedic massages that will lighten you up instantly.
Morning breakfasts on the deck under the morning sunlight peeping through the swaying coconut palms make your cup of coffee and meal a delightful experience. Holding your partners eye and catching a glimpse of the picturesque morning will leave you speechless with no worries in life. Just the kind of start you need to set out on the journey of your marriage.
Make it special
You canmake the cruise more exciting for your better half.
Get off the houseboat and take a detour to the smaller canals, enjoy a canoe ride further into the canals and lagoons
Enjoy some fishing and try to catch a fish. If you do manage to catch one you can ask your chef to cook it for you
Plan an extended stay at a backwater resort to enjoy more of the fishing
Don't worry about the calories you will pack just enjoy and savor the flavors of local food.
With the feeling of sailing away to an unknown land, leaving behind the worries of the world, simply accompanied by the best companion ever in complete quietude  of the surrounding the houseboat cruise will offer you the setting and the experience that make a honeymoon tour simply perfect!