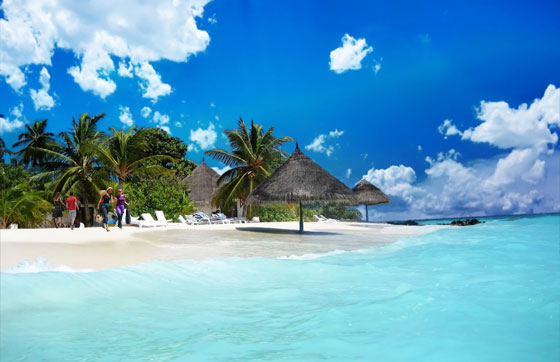 Kerala is home to a long stretch of splendid beaches that are ideal for honeymooners to plan a Kerala beach honeymoon packages. The Kerala beach honeymoon packages can prove to be an interesting alternative to the beaches of Goa. All of the beaches of Kerala have something unique about the way they are. Some are extremely popular and equally crowded and some remain true to its original form and least devoured by maddening tourism.
Beaches to visit in Kerala beach honeymoon packages. Some of the prominent beaches that have attracted a large number of honeymooners for years are:
Alappuzha beach: Famous and most liked by tourists the Alleppey beach is known to offer all the excitement and fun for honeymooners. Couples can relax by the beach side and enjoy the beautiful view of the sea. A hundred and forty year old pier that runs into the sea stands strong attracting visitors on daily basis. The beach comprises of several natural attraction like lagoons. On one end of the beach you will find dense palm groves and on the other you will find an ancient lighthouse standing majestically making for a beautiful attraction. In close vicinity there is the Vijaya beach park which is an added attraction. It makes for an interesting picnic spot with children's park and boating facilities.
The beaches of Kovalam have attracted several honeymooners since time immemorial. The shallow beaches of Kovalam make it safe for honeymooners to talk a long safe walk into the sea up toa meter or more. The tides are low and you do not have to fear sudden high tides.Kovalam is known for its vast spread of coconut trees that dominate the region. THE view of the coconut tree as far as your eye can see offers a beautiful image you can't get tired watching. Dominating the shores these towering coconut trees serve as a canopy over for youto rest underneath the shadow of the swaying coconut palms.
Varkala beach in Trivandrum that offers a rugged but beautiful view of the sea. The beach here is the only one that has cliffs raising adjacent to the Arabian Sea.
Interesting beaches to visit in Kerala beach honeymoon packages
Bekal beach
Beypore beach is known for its ancient ship building yard that's still operational
Varakala beach offers a unique ambience of the sea and its surroundings.
Cherai beach
MArari beach
Shanghumukham beach
Vallikkunu beach
Payyambalam beach
What to expect in Kerala beach honeymoon packages
The beaches of Kerala are both exciting and serene. Some of the beaches in Kerala are over-crowded and commercial offering loads of activities and things to do and some of the beaches in Kerala are still serene and calm least disturbed by maddening tourism.
Some of the beaches offer loads of entertainment like jet skiing, para sailing, abseiling, etc.
You can also choose to hire a canoe or row boat and head out on a tour of the backwaters on your own.
You can enjoy swimming
Befriend some locals and you can enjoy catching some fish in a way the locals do.