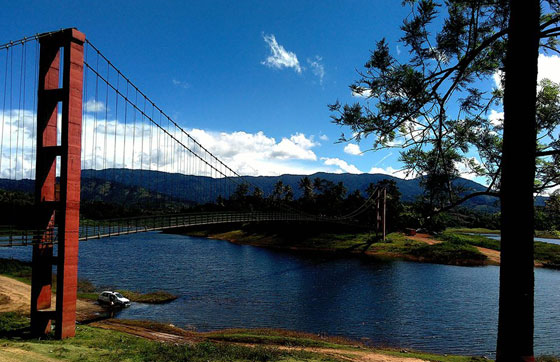 Kerala as an ultimate honeymoon destination has earned much reputation for holding a gamut of things that are amazingly beautiful. The reason it has earned the term "God's own country" is true as it is not short of anything natural and impressive. The natural ambiance and beautiful backdrop of several places in Kerala honeymoon places make it a perfect place for honeymooners to have the much deserved or most anticipated honeymoon experience.
Every place that Kerala is home to is unique and offers a different experience that would add to your bag of memories. Cochin and its busy urban life take care of the city sleeker's who wish to spend their honeymoon close to everything urban. From the famous Chinese fishing nets at the Kochi beach, Jew town, Jew Street and Jew synagogue, the spice shops and the urbanization of Cochin make it an urban land catering to all urban demands.
For a true romantic seeking everything serene, lovely and indulgently exciting the backwaters of Kumarakom and the houseboat cruises of Alleppey are a treat to remember. The heart touching and mind are calming houseboat cruises of Kumarakom and Alleppey offer you a honeymoon experience of a lifetime. The life on the banks of the Vembanad, the hide and seek of sunlight on the water lagoons, the enchanting coconut grooves add to the serenity of these places.
Wayanads rugged and rustic homestays, mesmerizing waterfalls, resorts that do not meddle with the natural meadows, the refreshingly green backdrop, the chillness and mystically charming winding roads, the tree-houses of well-planned out eco resorts, the traditional food and the myriad adventure options add a twist to the romantic honeymoon experience in Kerala.
The shallow beaches of Kovalam, the clean coastline and shores, the rocky outcrops, the long walks and swims far into the sea, make the romantically luring beaches of Kovalam make it the safest beaches in the world. Queen of hill stations Munnar continues to be a top honeymoon destination in Kerala. From Echo point to the tea and coffee plantation tours, the aromatic spices to the perfect trek and sauntering terrains- Munnar remains the queen of not just all hill stations but also the best of the many honeymoon places in Kerala.